This aktivitet has passed.
Nobels Fredssenter / The Nobel Peace Prize Center
25. august 2020 12:00

-

18:00

|

Gjentakende Aktivitet

(Se alle)

Billetten kan brukes alle dager arrangementet er listet på nettsidene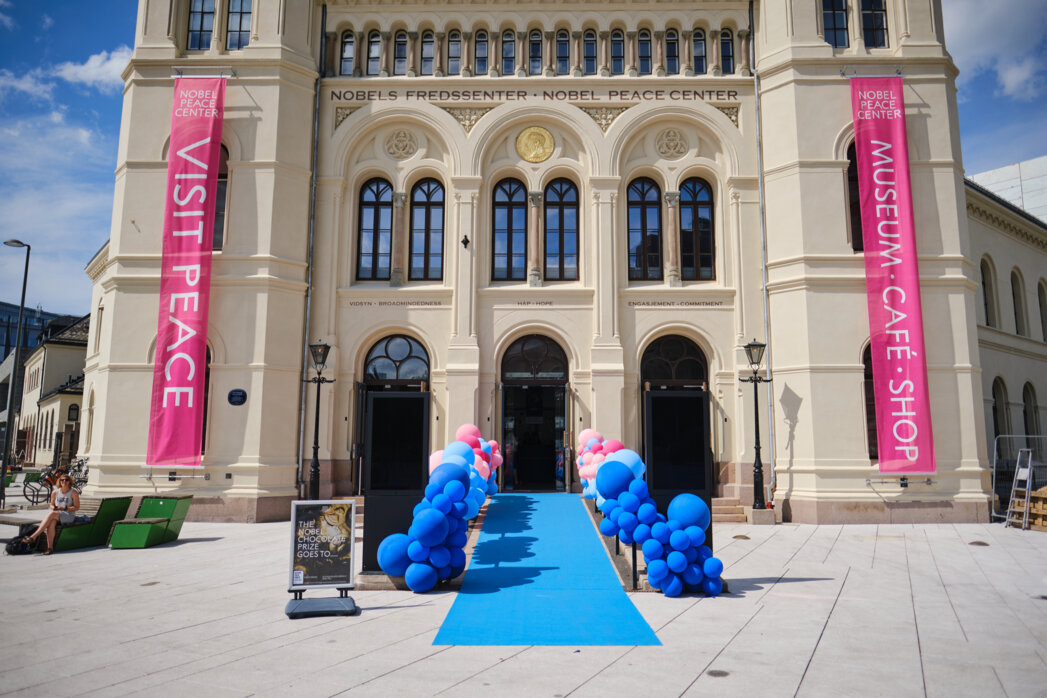 Lær mer om Nobels Fredspris og alle fredsprisvinnerne. Besøk vakre Nobels Hage. Ny utstilling: «Nobel-Mysteriet – jakten på Nobels testamente». Butikk med fokus på etisk handel. Kafe Stockfleths. Kun tirsdager og torsdag frem til 29 september kl. 12-18
---
Learn more about the Nobel Peace Prize and all the Peace Prize winners. Visit the beautiful Nobel Garden. New exhibition: «The Nobel Mystery – the hunt for the Nobel will». Shop with a focus on fairtrade. Kafe Stockfleths.Tuesdays and Thursdays only until 29 September 12pm-6pm
For museumsbesøk trenger du ikke billett. Fremvis studentbevis og oppgi at du deltar via Studentslippet, så får du gratis inngang. Myndighetenes restriksjoner gjelder. Ved maks kapasitet, kan du bli bedt om å komme tilbake senere.
For museums you don't need a ticket. Show your student ID upon arrival and inform the museum that you are participating in Studentslippet. This will give you free access. The restrictions given by the authorities apply. In the case of max capacity, you may be asked to come back at a later time.