This aktivitet has passed.
Teknisk museum
31. August 2021 09:00

-

03. September 2021 16:00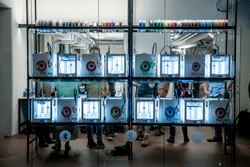 English further down.
Teknisk museum er Norges morsomste museum med over 100 prøv-selv installasjoner, mer enn 25 utstillinger om teknologi, industri, vitenskap og medisin. 
VI ER OGSÅ OSLO VITENSENTER
Utforsk naturvitenskapelige og teknologiske prinsipper innenfor temaene energi, fysiske fenomener, kroppen, matematikk og verdensrommet.
VI ER OGSÅ NASJONALT MEDISINSK MUSEUM
Nasjonalt medisinsk museum viser flere medisinhistoriske utstillinger der du kan se hvordan helse og medisin griper inn i alle menneskers liv. Her kan du undre deg over, og utforske spennende spørsmål om kroppen som angår oss alle.
Det er ingen booking på dette arrangementet. Vis frem studentbevis for å få gratis inngang.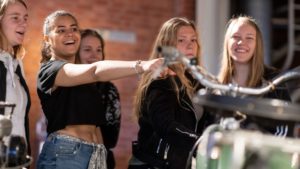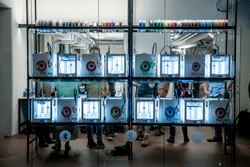 The Teknisk Museum is Norway's most fun museum with over 100 interactive, hands-on installations and more than 25 exhibits on technology, industry, science, and medicine.
WE ARE ALSO OSLO'S SCIENCE CENTER
Research the natural sciences and technological principles related to themes of energy, physical phenomena, the body, mathematics, and space.
WE ARE ALSO THE NATIONAL MUSEUM OF MEDICINE
The national medical museum has many exhibits on medical history where you can see how health and medicine play a role in every human's life. You can also ponder and explore exciting questions about the body that are relevant to us all.
There is no booking for this event. Show your student ID to gain entry.