This aktivitet has passed.
Utstilling – Tegnerforbundet / Exhibition – The Norwegian Drawing Association
26. august 2020 12:00

-

16:00

|

Gjentakende Aktivitet

(Se alle)

Billetten kan brukes alle dager arrangementet er listet på nettsidene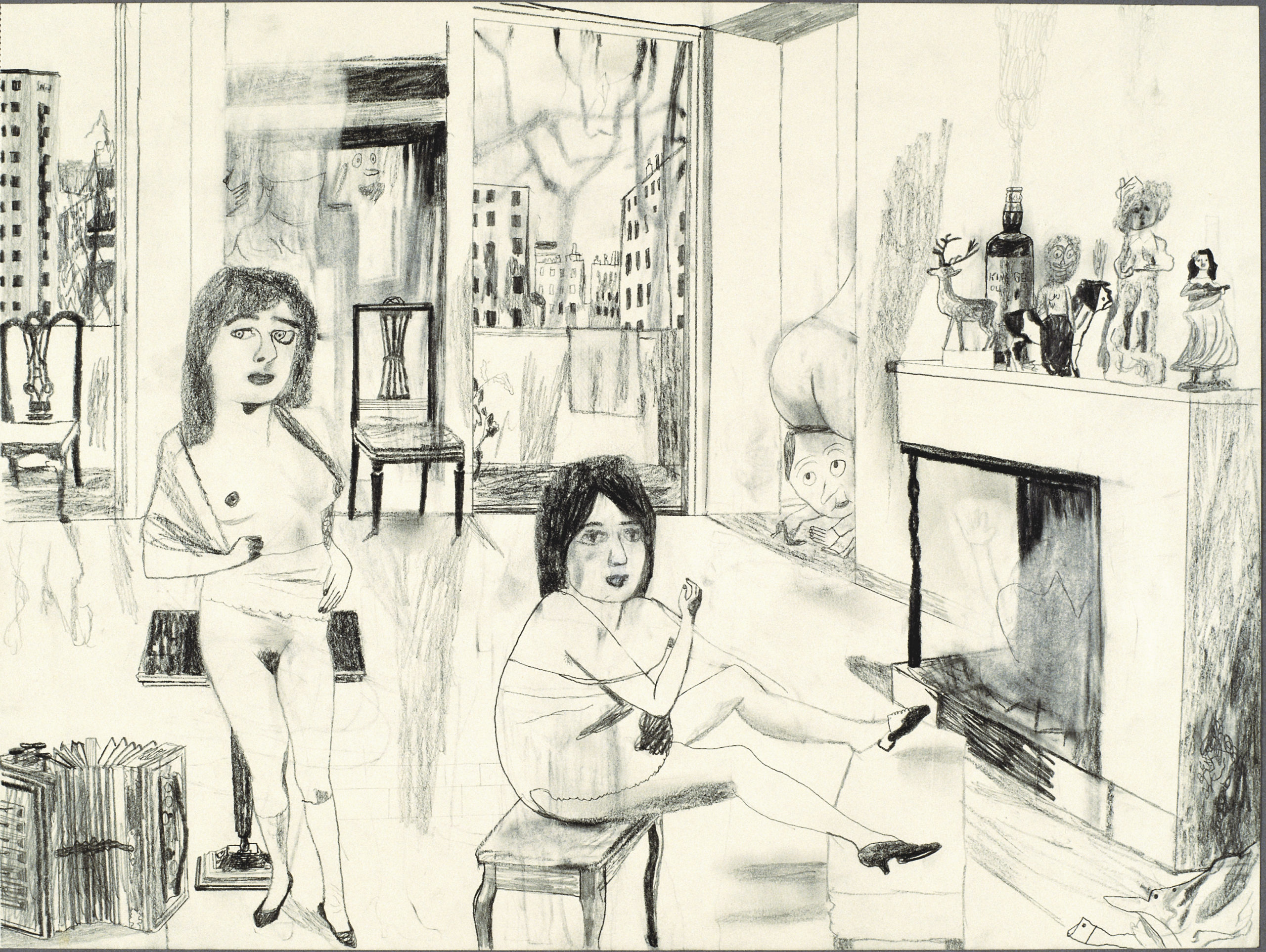 Utstillingen «Vem gick i trappan?» av Jockum Nordström og Bruno Knutman. Tirsdag-søndag frem til 27. september kl. 12-16 (17 på ukedager). Utstillingen viser et utvalg blyant- og tusjtegninger av de to kunstnerne. Adgang for rullestolbrukere. Se også: Omvising 11. september (krever separat påmelding)
---
Guided tour around the exhibition «Who went up the stairs?» by Jockum Nordström and Bruno Knutman. Tuesday-Sunday until 27 September 12pm-4pm (5pm weekdays). The exhibition shows a selection of pencil and felt-tip pen drawings by the two artists. Wheelchair access available. See also: Guided tour of exhibition 11 September (separate registration required).
For besøk av utstillinger trenger du ikke billett. Fremvis studentbevis og oppgi at du deltar via Studentslippet, så får du gratis inngang. Myndighetenes restriksjoner gjelder. Ved maks kapasitet, kan du bli bedt om å komme tilbake senere.
For exhibitions you don't need a ticket. Show your student ID upon arrival and inform the museum that you are participating in Studentslippet. This will give you free access. The restrictions given by the authorities apply. In the case of max capacity, you may be asked to come back at a later time.