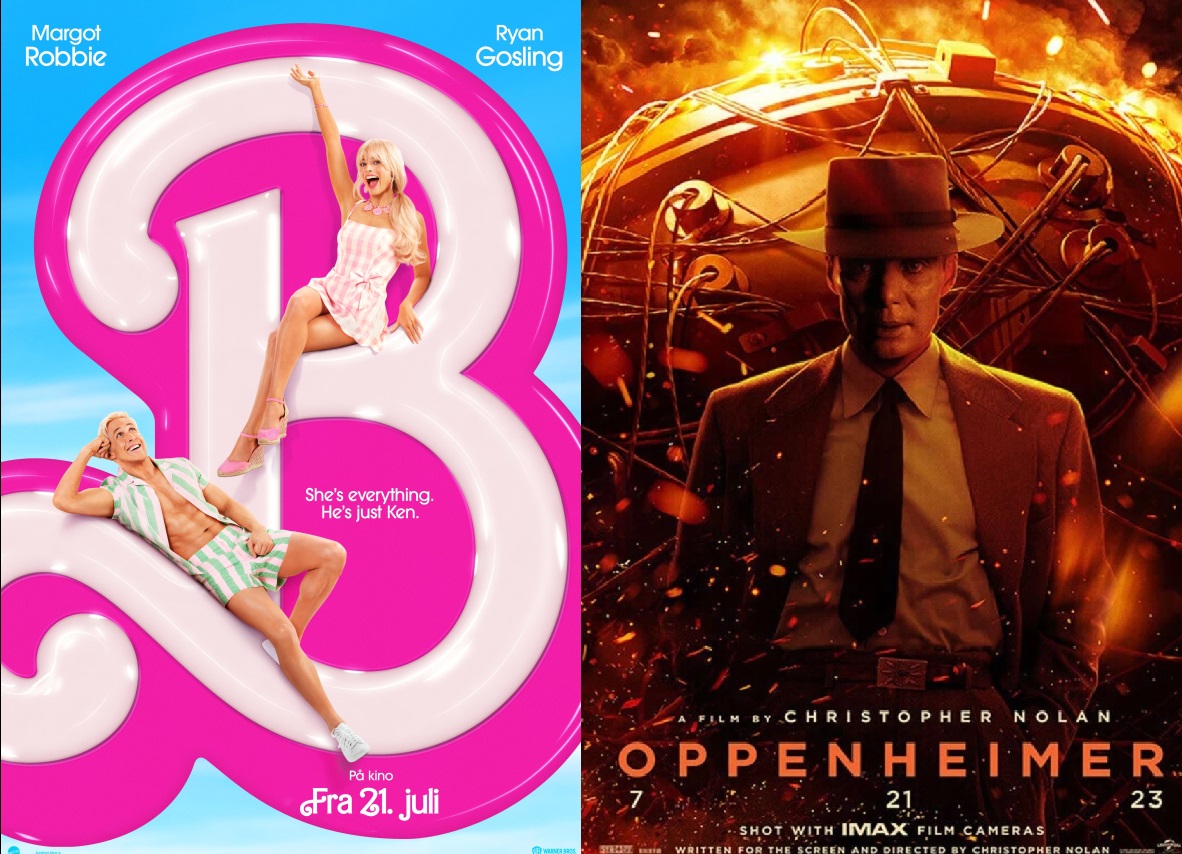 Come see a movie at ODEON Oslo
Watch "Barbenheimer" at Norway's biggest cinema. Oppenheimer 5th of September. Barbie 7th of September.
Norway's biggest cinema can be found at Storo, with a wide selection of films, ensuring that there's something for everyone. During Studentslippet, you are invited to see Oppenheimer on the 5th and Barbie on the 7th of September! The movies tell the stories of the father of the atomic bomb and of the iconic doll.
Starting in August, ODEON Oslo is also inviting you to try their new student-cinema concept! The last Thursday of each month, they'll be hosting a screening especially for students, with ticket prices at 99kr, popcorn and a drink for 49kr, AND activities in OSCAR's bar 🤩
Read more and stay up to date on the film program for student-cinema on this link.