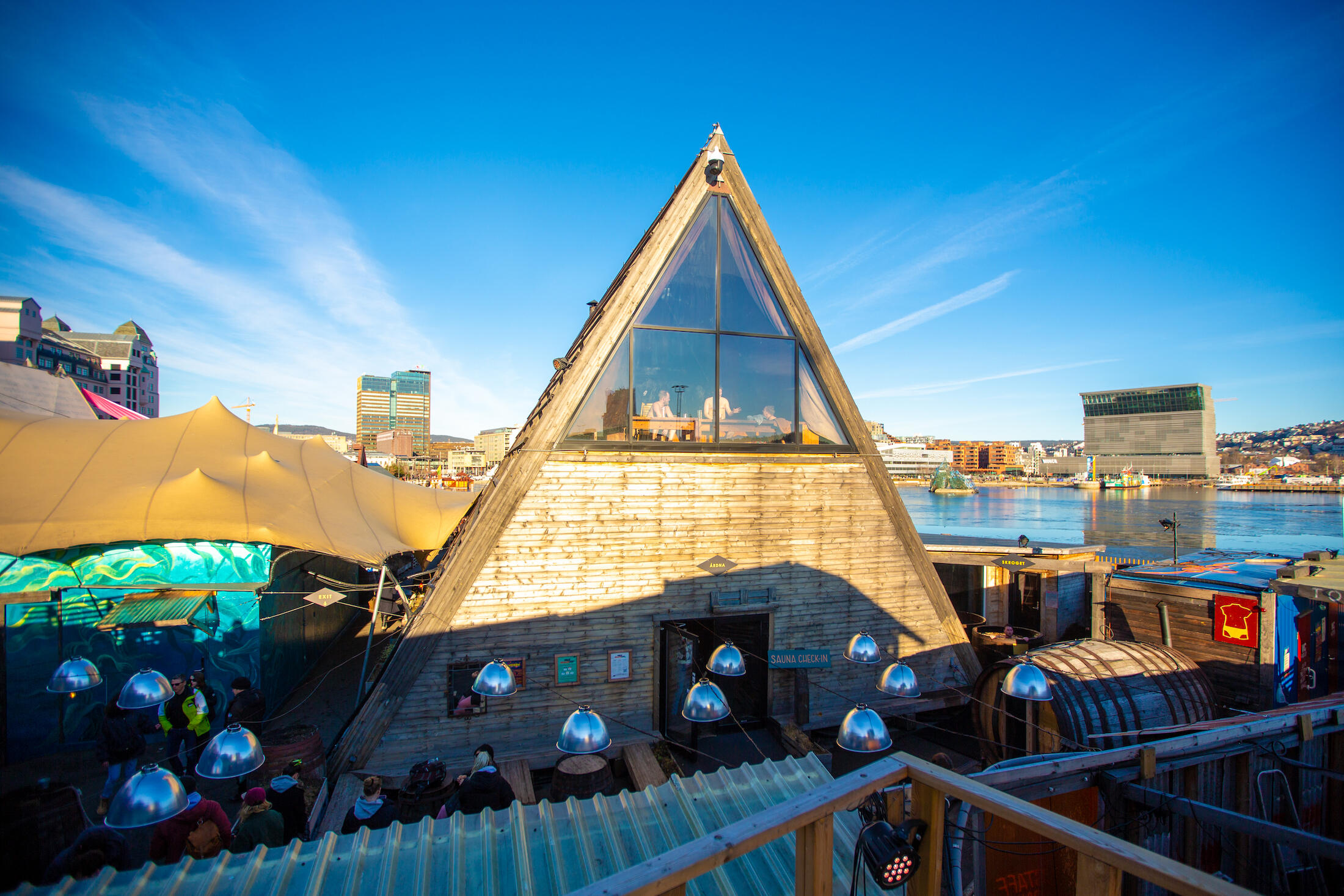 Sauna at SALT
Join a sauna session at SALT with 2.5 hours of pure happiness.
SALT has developed into an eternal festival on the bay of Oslo, a cultural village with six stages, catering facilities and a sauna. SALT will be a display space for the city's creative environments, with a program that includes concerts, theatre, film, festivals, clubs, lectures, exhibitions, debates and family events. Throughout all seasons, visitors can relax in the sauna, quench their thirst and taste exciting food.
Swimwear is required in the saunas. We recommend that students who come bring their own flip-flops.